Northwest Room photo archive
Spokane Public Library's small, but impressive, photograph collection contains around 3,000 prints offering glimpses of life in the Pacific Northwest.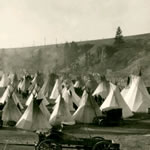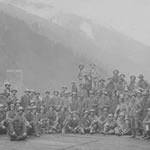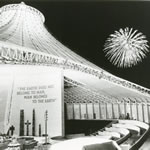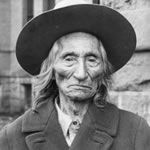 There are numerous photographs of Native Americans, mining operations, forts, missions and agriculture as well as images depicting the history of Spokane and the Spokane Valley.
The work of Spokane photographers Frank Palmer and Charles Libby are represented. Local collectors such as Thomas Teakle and Edmund T. Becher, former history teachers in area high schools, donated many of the photographs. Another significant addition to the photography collection came from the Spokane Valley Pioneer Museum when it closed.
We invite you to browse our Digital Collections, where you will find over 2,000 digital images drawn from the archives of the Northwest Room.
Accessing the collection
Spokane Public Library's photograph collection offers an excellent reference source for researchers, historians, students, authors, publishers, planning agencies and the general public. The photograph collection is available with the assistance and guidance of the Northwest Room staff. Most of the Northwest Room's photographs are available in our digital collections. If you do not see what you want, please contact the Northwest Room (nwroom@spokanelibrary.org) and we will be happy to check for other images. If you are unable to visit the Library, please write and describe your particular need, project or inquiry. Library staff will help in any way they can.
Reproductions
Reproductions of images are available. In order to preserve the integrity of the Spokane Public Library collections and at the same time provide customers with reasonable access, the Spokane Public Library has established the following procedures regarding photographic reproduction:
Digital imagery is preferred.
Scanning equipment is available in the Northwest Room.
Digital cameras may be used with permission.
Prints are not for general reproduction or resale.
The following credit line is required for publication of photographs: Courtesy of Spokane Public Library, Northwest Room. Or if the material is from a specific collection, please name that collection (i.e. Teakle Collection, courtesy, Spokane Public Library).