Online training & certification
Self-paced or instructor-led technology courses for all skill levels.
Windows, Office, SQL Server, Illustrator, InDesign, and much more: Learn the latest applications and technologies from industry professionals. The programs listed here are run by library partners and offered entirely online.
These training opportunities are part of our Connected Learning initiative.
We also offer Microsoft Office Specialist Certification testing.
Please call Customer Service at 509-444-5300 or contact us with questions.
---

LinkedIn Learning
On-demand technology, creative, and business training taught by industry experts.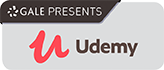 Gale Presents: Udemy
Learn and improve skills across business, tech, design, and more. Includes 6,000+ on-demand video courses in multiple languages.
---

Pronunciator
Learn 80 languages, including English for foreign speakers, with special courses for children and health care workers.

Learning Express
Online test preparation tutorials, practice tests, and ebooks, including GED, SAT, and occupational exams.
---
Hands-on computer & technology workshops
We also offer a wide range of computer & technology training in the library. From computer basics to basic video editing, we offer something for all skill levels. Check it out!